四、High velocity relief valve with forced closing device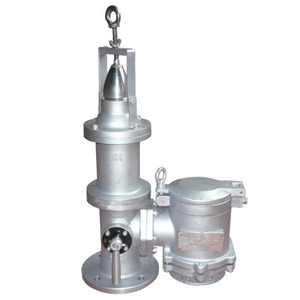 The high-velocity relief valve with forcel-closing device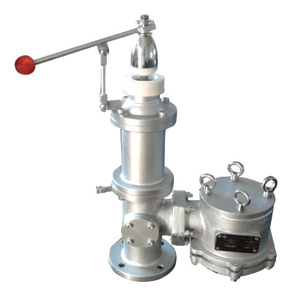 The high-velocity relief valve with nate coating
  4.1 It is necessary to treat some special chemicals specially while loading and sailing. Some cannot leak during the sailing. It can ensure the "zero leakage" after assemble forced-closing device on the CF-ISO high-velocity relief velve.
  Of course,the forced-closing device will work while it is necessary.

the forced-closing device of the high-velocity relief velve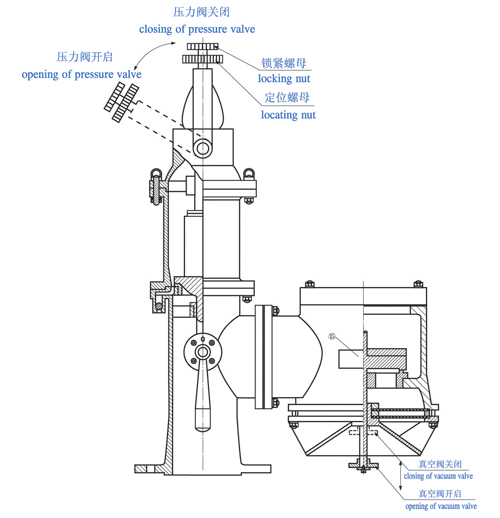 4.2 According to the IMO and IBC,two ventilation devices or one ventilation device and one liquid pressure sensor shall be assembled on each cargo oil tank to make sure the tank will not over-pressure or low-pressure while one of them dose not work. Therefore,combined the ratified high-velocity ref valves or one specification of them with the main flow valve and set the pressure of the main flow valve to the regular working pressure, the accessory valve safety pressure. Such ventilation system not only can prevent the over-pressure or low-pressure of the cargo oil tank, but also can consider as the assist device of increasing the loading speed. The price is the only weakness of this ventilation system.

ventilation with donble in surance of the high-velocity relief velve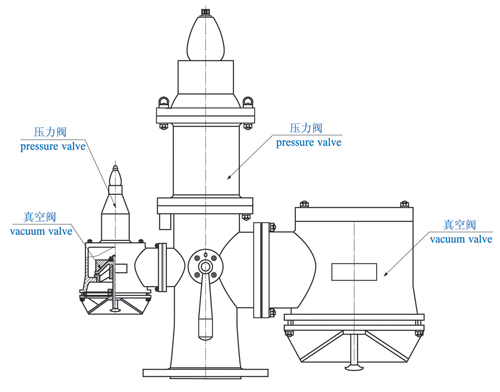 4.3 When loading of the ship some goods to high-strength corrosion, inside the high-velocity relief ventilation valve body shall be coated with the anti-corrosion material.

nate is coated with the high-velocity relief velve