三、High velocity relief valve with heating device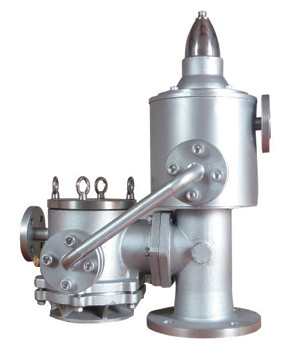 In accordance with the requirements of ISO15364,if the ship is constantly navigating in poor ice conditions may be produced by vapor condensation and crystallization of the goods,pressure/vacuum valves required the preparation of the heating device,heating device is to rely on the ship supply steam to achieve.
  Simple structure of the heating device,heating,direct,rapid,and can be used for less than 1.2MPa superheated steam and thermal fluid heating cycle.
  The heating device structure is shown below.